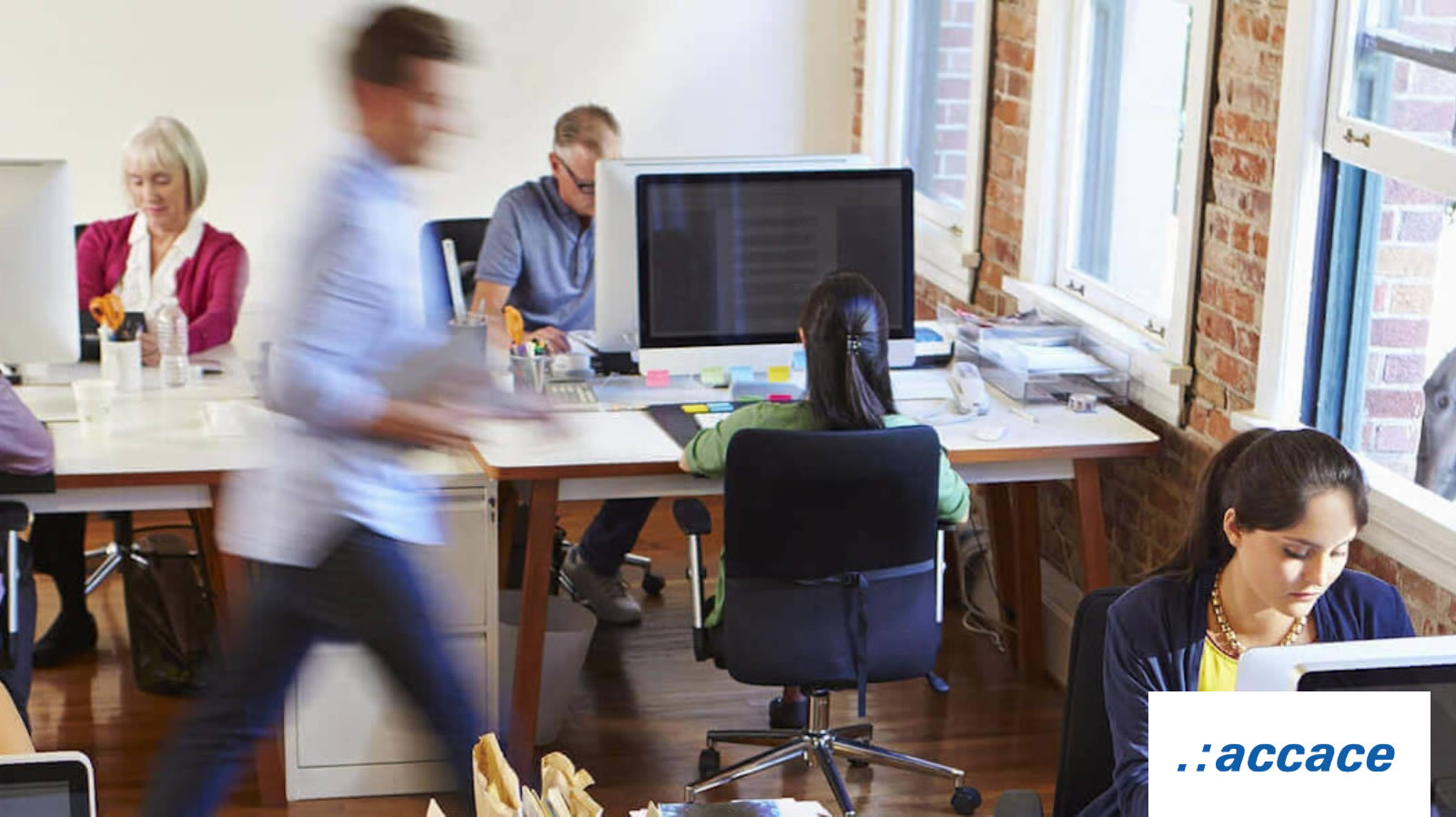 Accace: What does (un)successful migration to AVD look like?
What does (un)successful migration to AVD look like? Accace's journey to remote virtual desktop management led through a change of supplier

90
guests ("virtual PCs")
20+
business applications
What do you do when you realize that your Azure Virtual Desktop migration project is not meeting its goals? That is, that working with your current supplier will not bring you user benefits or financial and time savings? In a time of need, Accace turned to ORBIT, who was able to rescue the failed project and make it work.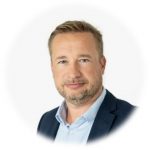 "The implementation of Azure Virtual Desktop technology has enabled us to provide employees with a unified environment where they have access to all the services they need in one place. Thanks to the central management, we have data security under control, flexible customizations help us optimize the cost of running the solution, and thanks to the scalability of the solution, we are able to react agilely to the needs of our company."
Vieroslav Borš, Chief Technology Officer, Accace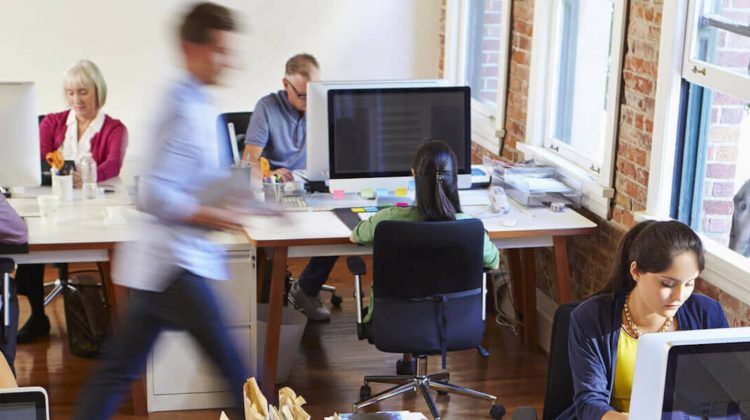 Migration to AVD: how it started
Accace provides accounting, tax, finance, HR and legal advice in around 50 countries and 500 companies. It is also dedicated to corporate training and improving the corporate culture of its clients.
Prior to the project, it was dependent on a commercial data center and managed its IT locally in on-premise environments – specifically in nine geographic and linguistic regions. Accace wanted to break out of these dependencies and limitations and move to a secure online solution in which:
hundreds of employees would connect to their desktop remotely,
the company can manage its IT environment centrally.
As part of an overall strategy to move from commercial data centers to cloud services, they decided to complement and leverage the familiar concept of virtual desktop, but using the Azure Virtual Desktop (AVD) platform service.
AVD meets the required criteria: the platform is easy to maintain, scalable and, if necessary, expandable to other geographic areas. The company therefore selected a project supplier and embarked on a journey to the cloud.
BEFORE THE START OF THE PROJECT
• on-premise desktop virtualization on the Microsoft Remote Desktop Services platform and Win2008R2 OS, which (among other things) did not offer the possibility of development towards public cloud technologies
Taking over a failed project
Unfortunately, it turned out that the original supplier approached the project in a rather academic manner. According to the first results, the design of the target solution did not correspond to reality. The performance of the cloud infrastructure was inadequate and failed to ensure the full functionality of the virtual environment for end users.
It was obvious to Accace management that this runaway train would not meet passenger expectations. It would be too expensive to operate, the speed would be slow and it would be heading for trouble instead of a destination. And so the emergency brake was pulled.
Microsoft recommended Accace to turn to ORBIT, an Azure Virtual Desktop specialist and the only Czech partner with the original Advanced AVD specialization. Our team took over the project and started to investigate the " stopped train ".
"At ORBIT, we have been working on the concept of virtualized desktops for over 20 years. Some of its features have remained the same, while others have changed significantly in that time. Using a lift & shift approach to migrate to Azure Virtual Desktop doesn't work, nor is it possible to design a move from Windows 2008 R2 to Windows 10 Enterprise multi-session with a 1:1 performance estimate."
Vojtěch Michálek, Endpoint Team Leader & Senior Consultant, ORBIT
Four phases of migration to AVD
The redesign of the original proposal was born in four steps. After modifying the client's brief, the migration to AVD was eventually to cover six countries with around 700 employees (Czech Republic, Slovakia, Poland, Ukraine, Hungary and Romania).
1) Hands-on analysis of current AVD machines with Windows 10 Multi-Session
Reading the documentation is not enough. We've experienced key business processes from the perspective of users and administrators right behind the computer. With experience designing virtual environments for end users, we identified bottlenecks in the original architecture and tailored the environment design to them.
2) AVD Calculation of the new business case for the final AVD solution
The new calculations assumed the operation of approximately 90 guests ("virtual machines") and the following environment characteristics:
Azure Virtual Desktop with Windows 10 Enterprise multi-session,
country-specific environments,
FS Logix profile solution,
Connection to cloud-native Microsoft 365 services,
easy scalability to meet current requirements.
3) Optimalizace doručovaného image pro AVD stroje
Původní plány předpokládaly, že pro každou zemi bude vytvořen jeden image s konkrétními aplikacemi a nastaveními. Nakonec jsme se rozhodli pro přípravu jednoho univerzálního image, který dále přizpůsobíme regionálním potřebám.
4) Image deployment and localization in individual AVD pools
Geographically and linguistically different locations bring with them several local specificities that need to be taken into account. Therefore, we tailored the common image to each country – for example, by selecting a language set or by installing specific legislative and accounting applications.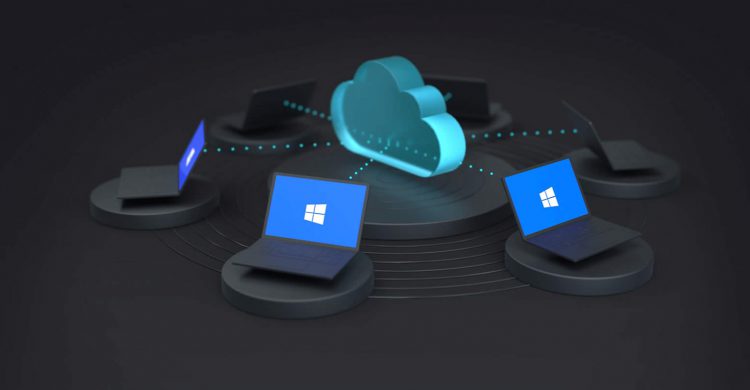 Expected and unexpected consequences of migration to AVD
It has been shown that even a project at a certain stage of implementation can be taken over and completed successfully. We were able to get the emergency stopped train moving again – at the desired speed and in the right direction – which Accace delivered:
Standardization of the IT environment across countries,
simple and fast management of the IT environment,
easier enforcement of a single security policy,
a reduction in the administrative burden of governance..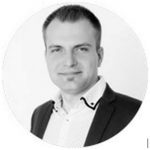 "Migrating our systems to the cloud was a challenge for us, but by working with ORBIT we were able to successfully deploy Azure Virtual Desktop technology to meet our needs and specifics. At the time of our migration, Azure Virtual Desktop technology was relatively new and deploying it was a challenge for ORBIT as well, and they met that challenge with ease"
Matej Juhás, IT manager, Accace
The correctness of the decision to migrate to AVD was confirmed by Accace in an unexpected way shortly after the completion of the project.
In February 2022, after the Russian invasion of Ukraine, Ukrainian employees began to leave their destroyed or threatened homes and flee to other European countries. Thanks to the centralised management of the AVD, it was relatively easy to reintegrate them into the work process. Instead of looking for technical solutions, Accace was able to focus on the human level of the tragic event and further assist its employees.
AND HOW WOULD AZURE VIRTUAL DESKTOP MAKE YOUR BUSINESS EASIER?
LET'S FIND OUT TOGETHER.