We are ORBIT.
Partner for change in IT
• whenever you need to safely and successfully navigate through an IT change project in cloud adoption, endpoint or data center consolidation.
• if you are looking for a stable team of IT consultants who keep their word, meet deadlines, speak clearly and have a lot behind them.
• if you can get excited about finding ambitious technology solutions that bring success and joy to companies and to us.
Jsme ORBIT. Partner pro každého, kdo bere změnu jako příležitost.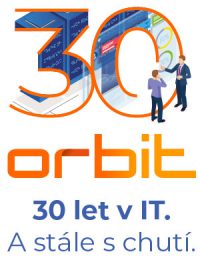 Ones and zeros are not enough. We're growing.
OUR PARTNERS