We are ORBIT.
Partner for change in IT
• whenever you need to safely and successfully navigate through an IT change project in cloud adoption, endpoint or data center consolidation.
• if you are looking for a stable team of IT consultants who keep their word, meet deadlines, speak clearly and have a lot behind them.
• if you can get excited about finding ambitious technology solutions that bring success and joy to companies and to us.
We are ORBIT. A partner for anyone who takes change as an opportunity.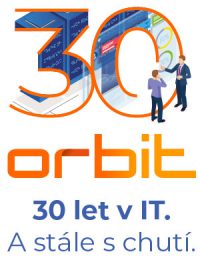 Ones and zeros are not enough. We're growing.
With ORBIT VirtuaControl, you get an extremely practical assistant that guarantees the availability of all applications in the physical or virtualized IT infrastructure and controls user behavior.
Effectively organize team members, automate task delegation, monitor all activities and continually perfect your plan.
OUR PARTNERS