OPTIMALIZACE IT INFRASTRUKTURY
CESTA K PRECIZNĚ VYLADĚNÉMU IT SOUKOLÍ,
KTERÉ ROZTOČÍ VÁŠ BUSINESS, VEDE PŘES
ANALÝZY DENSIFY, VMWARE SIZING
A KAPACITNÍ PLÁNOVÁNÍ
FIRMY TO ČASTO NETUŠÍ...
But sizing their virtual servers tends to be inefficient.
More than half of computing and capacity resources usually lie fallow.
And they're in short supplyelsewhere.
UKÁŽEME VÁM, JAK SYSTÉMY PŘENASTAVIT, PŘIŘADIT JIM ZDROJE PODLE SKUTEČNÉ POTŘEBY, A DOSÁHNOUT TAK VÝRAZNÝCH ÚSPOR.

KDY SE PUSTIT DO OPTIMALIZACE IT INFRASTRUKTURY?
Když nemáte tvrdá data, abyste si troufli
na resizing a konfiguraci nových serverů.

Když se chcete vymanit z tlaku vendorů HW a SW,
jejichž zájmy jsou opačné než vaše.
ZEFEKTIVNĚTE PROVOZ SVÉHO IT A PLAŤTE UŽ JEN ZA TO, CO SKUTEČNĚ POTŘEBUJETE.
CO VÁM PŘINESE OPTIMALIZACE IT INFRASTRUKTURY
Provozní úspory 20–50%
TCO běhu infrastruktury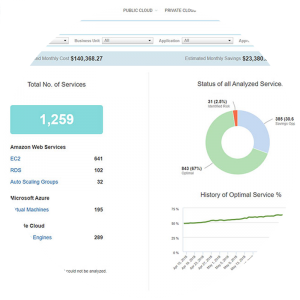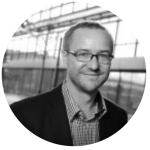 "The quantified savings from the data centre consolidation far exceeded our expectations. The procedure ORBIT has chosen for their calculation is absolutely credible to us and we see it as a guarantee of their realistic achievement."
Martin Kohl
IT Operations Manager, O2 IT Services
Špičkové kapacitní plánování
Continuous monitoring of operational efficiency

Predictive analytics of Densify based on machine learning

Automated repair execution

Optimising consumption

Ensuring the necessary performance

Smooth connection to other workflow systems

Trusted recommendations for IT administrators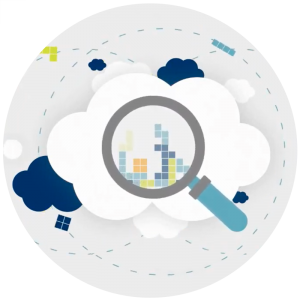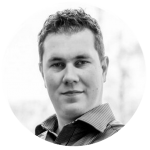 "S výsledným řešením jsme schopni snadno a rychle identifikovat v cloudu zdroje, které vyžadují pozornost a měly by být optimalizovány. Známe i jejich provozní náklady, takže dokážeme okamžitě říci, jaké budou procentuální úspory nebo další výdaje služby AWS. Možnost generování reportů v různých formátech je pak příjemným benefitem."
Radim Jablonka
Cloud services delivery manager, MONETA Money Bank
Garance externího experta
ORBIT je jediná firma ve střední a východní Evropě s kvalifikací nasazovat systém Densify.
Máme zkušenosti z provozu i projektů u enterprise i small-business zákazníků.
Rozumíme realitě provozu aplikací, rozpočtování, licencování a dalších praktických stránek, které musí zákazník řešit.
Neomezujeme se na technickou rovinu, do analýz zahrnujeme potřeby aplikačních celků a celkovou strategii provozu, do konfigurací promítáme business cíle klienta.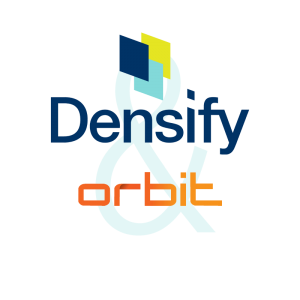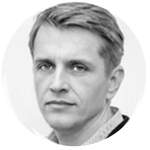 "ORBIT's key people fit into our team professionally and humanly. They brought a refreshing outside perspective, unencumbered by O2's operations and internal rules, and over time the line between our employee and contractor virtually disappeared."
Jiří Kouba
Cloud & OSS manager, O2
VÝVOJÁŘI NEROZUMÍ HARDWARU, IT ADMINISTRÁTOŘI ZASE NEROZUMÍ SOFTWARU.
KDO TEDY U VÁS SIZUJE SERVERY?
POMŮŽEME VÁM NEROZHAZOVAT PENÍZE
In my work I have been directly involved in almost all areas of infrastructure and applications. As much as IT is about efficiency, I was fascinated by how little time and effort we spend on efficiently allocating the resources we need. As much as we curse affordability and performance, we waste resources to achieve them.
That's why I enjoy collecting data on load and deployed applications and suggesting changes that lead to significant savings. Especially now that modern virtual and especially cloud platforms provide such great data.
OPTIMALIZACE PŘINESE DO SPRÁVY VAŠÍ IT INFRASTRUKTURY AUTOMATIZACI, ÚSPORY A PROVOZNÍ DOKONALOST.
Kamil KOVÁŘ
Specialista na optimalizaci IT infrastruktury a kapacitní plánování
KOMU JSME UŽ OPTIMALIZOVALI IT INFRASTRUKTURU?