CLOUD STRATEGY
TO ENTER OR NOT TO ENTER THE CLOUD?
ANALYSIS WILL REVEAL THE COCKTAIL OF RISKS,
OPPORTUNITIES AND BENEFITS
WAITING FOR YOUR COMPANY
On the one hand, it is obvious that:
Cloud computing
IS A CLEAR TREND

and prospectively the only strategic way of providing
services and products.
On the other hand, we have the experience that:
ACCESS TO THE CLOUD
IS UNIQUE

– even within a single company that carries out uncertain
and costly ad-hoc activities.
Cloud strategy will make it clear
You will find out if it makes sense to consider cloud adoption.

For which applications,
services and parts of the IT infrastructure
is the cloud suitable for?

How to make Cloud
to pay off and benefits
to outweigh the overall costs?

How to ensure that the
cloud adoption is safe in terms of
data security?

Do you have enough
competent human resources
to enter the cloud?
CLOUD STRATEGY OBJECTIVES
Our main goal in developing a cloud strategy is to prepare the company for successful and sustainable adoption of cloud computing projects and initiatives. The cloud must become the standard tool for corporate IT, security and business.
ORBIT will provide you with a comprehensive set of recommendations on how your business should approach the cloud over the next few years. (Before we get into detailed cloud strategy, our Cloud Encyclopedia can give you a rough idea).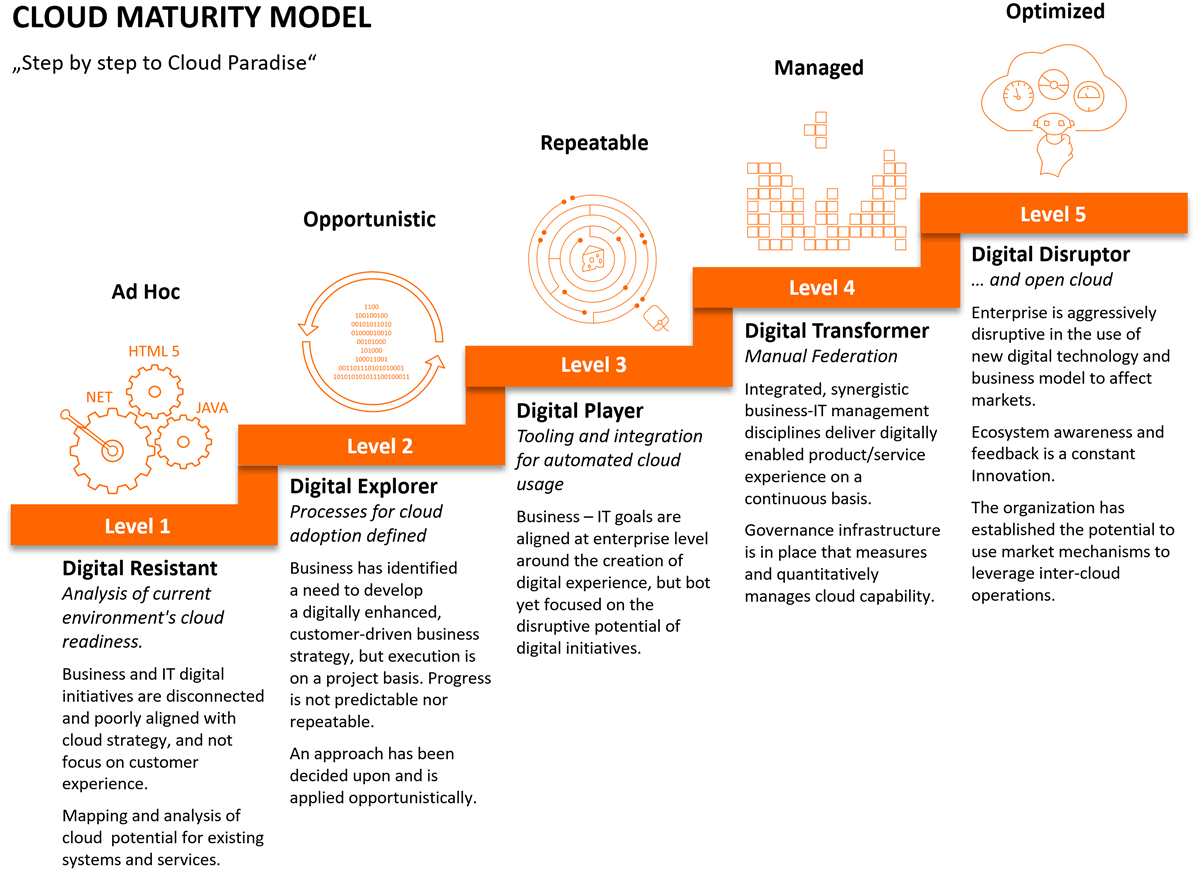 Cloud strategy involves identifying key areas and developing them into a roadmap. Each key activity has its own Cloud Maturity Model assessment and corrective action proposal. Cloud Journey is basically stairs. To heaven or hell. We'll make sure you don't head in the wrong direction.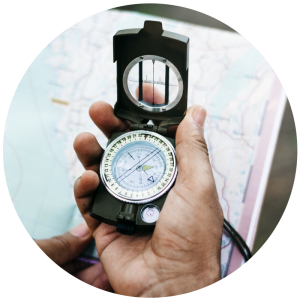 Clear direction
Your company will get a long-term perspective and guidelines on what to do in relation to the cloud in the process, organisation, technical and security areas. The company will be ready for application migration.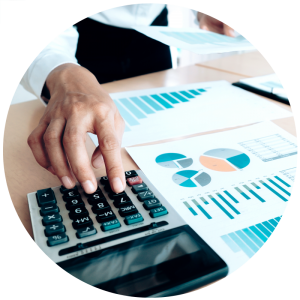 Supported calculations
You'll get an on-premise vs. cloud TCO comparison on the table and get a tangible idea of your business cost savings (OPEX vs. CAPEX) based on our proven methodology.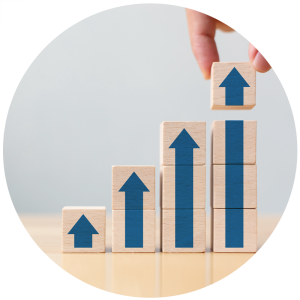 Modernization
Developing a cloud strategy will increase a company's readiness not only for cloud adoption, but also for business risks in general. Better competitiveness will have a positive impact on corporate reputation.
Compliance portal
Being compliant means meeting all the requirements imposed on financial institutions. The COMPLIANCE PORTAL is a practical guide to the tangle of regulations, rules and recommendations in a cluttered cloud world.
THROUGH A CLOUD STRATEGY
WE CLEAN THE ENVIRONMENT AND THE ATMOSPHERE
Cloud strategy is a complex project that requires a deep knowledge, organisational and legislative base. ORBIT can provide it thanks to its experienced experts.
We benefit from the trust of the largest cloud service providers (AWS, Microsoft Azure) and a time-tested methodology (based on ORBIT 160+).
We carry out a detailed and time-consuming analysis of the environment, during which we have intensive discussions with the client. We get to the bottom of annoying (often long-standing) problems and uncover bottlenecks that need improvement.
Nevertheless, the whole "moderated and managed conflict" is being purposefully guided towards mutual understanding and consensus.
SO THE RESULTING CLOUD STRATEGY CONTAINS ONLY THAT,
WHAT THE COMPANY ITSELF WANTS TO ACHIEVE.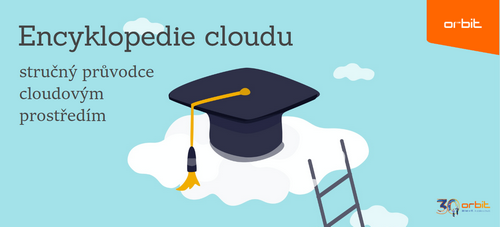 "Identifying bottlenecks is never pleasant. Thanks to ORBIT's professional approach, we have successfully tackled it and finally know exactly what to expect on our journey to the cloud."
Petr Štengl
Head of IT Operations, Raiffeisenbank
WHAT DO YOU WANT TO ACHIEVE IN THE CLOUD?
Cloud technologies have great potential to improve an organisation's operations and meet its business objectives. While conceptualizing Cloud Journey, I also realized that migrating to the cloud is a much more challenging and longer journey than it first seems (and than many cloud providers will try to convince you).
Wondering about it? Or have you already started your journey? It doesn't matter where you are on it at the moment.
WE WILL HELP YOU OVERCOME ALL OBSTACLES AND REACH YOUR DESTINATION SAFELY.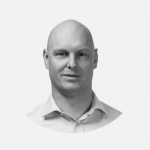 Ondřej Moudrý
CLOUD STRATEGY SPECIALIST
WHOM HELPED OUR CLOUD STRATEGY?