MIGRATING APPS TO THE CLOUD
ARCHITECTURE IS ART. IN THE IT WORLD, IT DEFINES, WHETHER THE CLOUD WILL BECOME
A NEW HOME FOR YOUR APPS
RUNNING APPLICATIONS WITHOUT COMPLICATIONS... EVEN IN THE CLOUD?
Once you become clear about your corporate cloud strategy when adopting the cloud, the question of application migration comes next. Properly adapting your application portfolio to a cloud environment will reward you with user and operational benefits:
modernisation, higher availability and better application security
cost savings on cloud infrastructure
flexible response to operational or other changes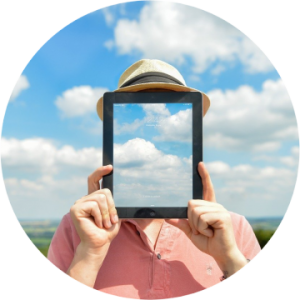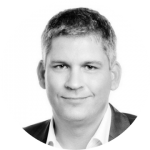 "I can hardly imagine quantifying the financial benefits of running applications in the public cloud and thus justifying its massive use in the organization without the involvement of my colleagues from ORBIT. Their key roles ranged from application portfolio mapping to architecture change design to initial cloud resource optimization."
Martin Kožíšek
Transformation Manager, O2
BEFORE YOU GET INTO APP MIGRATION...
The basic advice is: the classic lift & shift migration scenario will not benefit you. You can only reach them if you find the answers to four questions:
• HOW to determine which applications make sense to migrate to the cloud?
• HOW should the ideal application architecture in the cloud look like?
• HOW to evaluate the readiness of applications to the cloud and how to optimize them?
• HOW to secure and use applications in the cloud environment effectively?
ORBIT's cloud roadmap will help you find and implement the answers. What does it contain? APPLICATION ASSESSMENT

• Map the current application portfolio
• Consider application requirements, linkages and risks
• We will determine the Cloud Maturity Score of each application

APPLICATION ARCHITECTURE

• We will design the target application architecture in the cloud
• Perform resource sizing based on performance requirements
• We optimize applications before migration to the cloud
CLOUD GOVERNANCE

• We will prepare a guide for running applications in the cloud
• We customize and implement all processes
• We will not deviate from the company's cloud strategy the entire time
CLOUD ROADMAP IS A PREREQUISITE FOR SUCCESSFUL MIGRATION OF APPLICATIONS TO THE CLOUD
HOW APP MIGRATION WORKS
How long will the migration take? How to prevent company service outages? What tools to use for moving?
A detailed and tested migration plan is essential for success. Without it, application migration (and thus cloud adoption itself) usually ends up in failure.
We use the tools of individual cloud providers such as AWS Migration Hub or Azure Migrate to implement projects. We migrate applications to Microsoft 365 using Quest tools.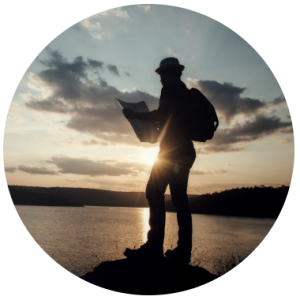 Application assessment and possible migration scenarios
DO YOU WANT YOUR APPLICATIONS TO
FEEL LIKE AT HOME IN THE CLOUD?
In developing the Cloud Journey concept, I realized that migrating to the cloud is a much more challenging and longer journey than it first seems (and than many cloud providers will try to convince you). Application migration is a stage where you go astray very easily. Unless you have a (road)map…
Wondering about it? Or have you already hit the cloud? It doesn't matter where you are.
WE WILL HELP YOU OVERCOME ALL OBSTACLES AND
REACH YOUR DESTINATION SAFELY.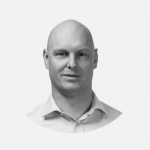 Ondřej Moudrý
cloud strategy specialist