DATACENTER MIGRATION
WE HELP COMPANIES TO TIME, PLAN
AND MANAGE LARGE DATA CENTER MOVES
SMOOTHLY, ON TIME
AND WITH NO IMPACT ON BUSINESS
ORBIT AS AN EXPERIENCED MIGRATION PARTNER
Migrating a datacenter is a strategically, personnel and organizationally demanding project requiring many competent decisions.
In a nerve-wracking period, we provide companies with the knowledge, skills and discretion of an experienced guide.
WHAT HAVE WE BEEN THROUGH?
4700
migrated application units
10000
migrated virtual systems
15000
tasks in ORBIT TaskControl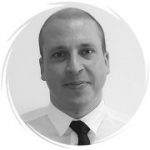 "We chose ORBIT for the data centre relocation project because of its experience with similar projects and its approach. I especially appreciate the overall project management with a lot of suppliers and partners, the developed framework and the technical expertise. Due to our satisfaction, this project started the cooperation with ORBIT on other activities."
Ondřej Darvaš
Head of IT Operations and Digitalization, Volkswagen Financial Services
WHEN DO COMPANIES CONTACT US?

When a datacenter is built gradually,
it's already difficult and expensive to keep it running,
to service and ensure compatibility
of all elements.

When the location of the current DC
does not meet the company's needs,
e.g., due to a corporate relocation
or a provider's change.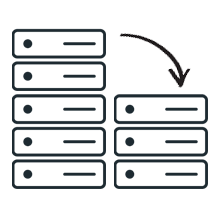 When a company moves to a hybrid model
or plans to consolidate computing
platforms, it brings a reduction of space
of the datacenter.
HOW IT WORKS
DATACENTER MIGRATION
The form of the migration project depends on the requirements and goals of the client. The overall scenario therefore looks different every time. It typically consists of at least a thousand steps that have a precise order and timing.
The individual phases of the project are based on our manual (a product of the ORBIT 160+ methodology) refined and tested through the implementation of many projects focused on consulting in the field of data center optimization and relocation.
We can step into a migration project at any stage of the overall scenario and meet the client's expectations.
The physical move itself during the migration weekend may represent only a small fraction of the entire project. Professional dismantling, assembly and transport are subcontracted in the project.
We use our own TaskControl application to manage datacenter migration.
"ORBIT brought to the project competence, experience, excellent understanding of the environment of large companies and a perfect understanding of our needs. The migration project turned out great."
Petr Štengl
Director of IT Operations, Česká pojišt'ovna
ARE YOU GOING TO MOVE TO A NEW ONE?
Experience with data centre operations is not rare in the IT industry. I've also collected a lot of them. But it was only at ORBIT that I learned about the possibilities of consolidating and optimizing data centers and, in fact, IT infrastructure as a whole.
I enjoy working with my colleagues to help customers realize savings, implement automation or efficiently migrate their data centers.
Together we will find a solution for you.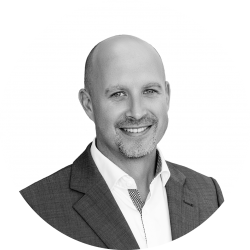 Jan Datel
Key account manager
TO WHOM HAVE WE ALREADY MOVED THE DATA CENTER?