AWS CLOUD FORMATION
RUN YOUR AWS CLOUD ENVIRONMENT SMARTLY AND EFFICIENTLY WITH
AUTOMATED AWS CLOUD DEPLOYMENT AND MANAGEMENT
AWS CLOUD FORMATION DEPLOYS AND FINE-TUNES ALL COMPONENTS OF YOUR CLOUD ENVIRONMENT FOR YOU
In a dynamic cloud environment, you sometimes need to react quickly to change. It is a fast-paced world with no place for slow manual work.
That's why we help companies standardize their AWS cloud environment and automate it as much as possible..
AWS Cloud Formation helps you minimize human error when manually operating an AWS cloud environment. The ability to easily deploy and manage your AWS services gives you full control throughout their lifecycle.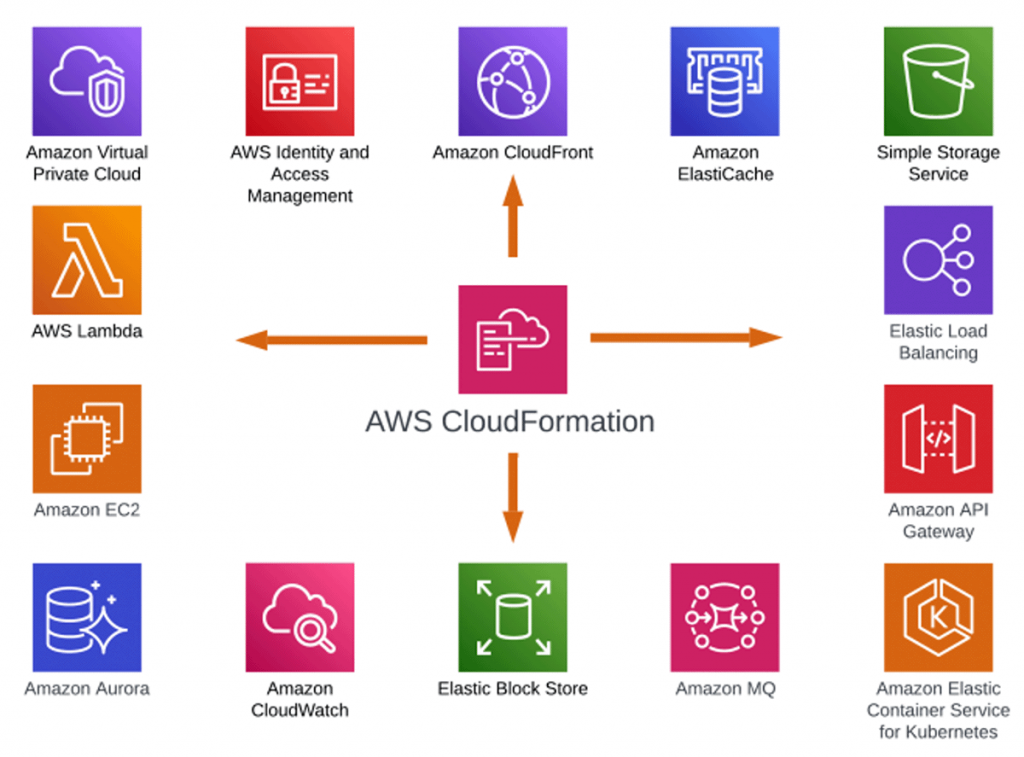 AWS CloudFormation enables you to predictably and repeatedly build and deploy AWS infrastructure.
Combined with AWS products (such as Amazon EC2, Amazon Elastic Block Store, Amazon SNS, Elastic Load Balancing, and Auto Scaling), you can build highly reliable, scalable, and cost-effective applications in the cloud without all the hassle of building and configuring the underlying AWS infrastructure itself each time.
AUTOMATE WITH THE CLOUD BLUEPRINT FRAMEWORK
We developed the Cloud Blueprint Framework so that customers can automate individual areas of their architecture, providing a secure and reliable environment. The framework focuses on three key areas: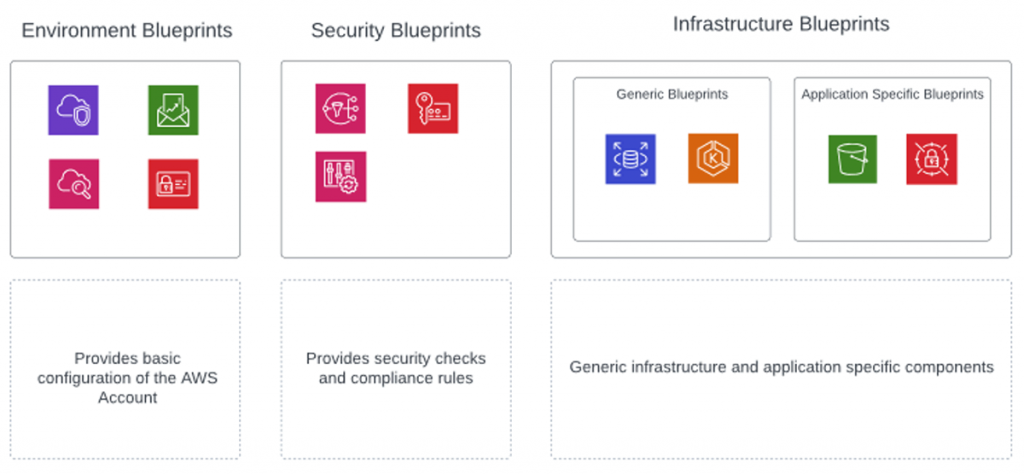 Environment Blueprints
These are used to secure the AWS Landing-Zone account itself. They include core services such as centralized sign-in, global roles, network design, identities, budgets, etc.
Security Blueprints
Designed to automate environment scanning, security blueprints are used to configure services such as AWS Config, AWS Inspector, AWS, Guarduty or AWS Security Hub.
Infrastructure Blueprints
Also referred to as 'generic blueprints', infrastructure blueprints are applicable for all environments or applications (e.g. RDS or ECS deployment). Application-specific blueprints cover the individual needs of a particular application (e.g., database parameters, secrets stored in Secrets Manager, or individual variables in the Systems Manager Parameter Store).
"We are a team of highly specialized AWS architects certified as AWS Advanced Consulting Partners who focus on cloud modernization and security projects. We have extensive experience working with large enterprises and cloud projects in the financial sector and others."
Martin Gavanda
AWS Cloud Architect Lead @ ORBIT
THINKING ABOUT AUTOMATING YOUR AWS ENVIRONMENT?
Feel free to contact us. We will ensure that your cloud infrastructure responds dynamically to changes in accordance with your business needs.