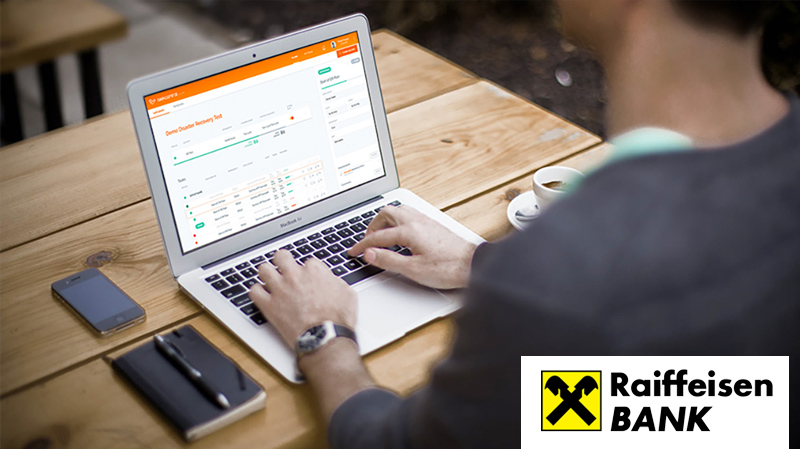 Raiffeisenbank: Why an application for managing disaster recovery plans was created
From updating Raiffeisenbank's disaster recovery plans to an interactive application for their management
RAIFFEISENBANK & ORBIT DISASTER RECOVERY MANAGER ( or TASKCONTROL}

"The need to update our contingency plans has resulted in a pleasant surprise. In cooperation with ORBIT, an application was created with which you plan and, most importantly, run every test and any change project. No matter how demanding it is. "
David Boklohanič, Head of IT infrastructure, Raiffeisenbank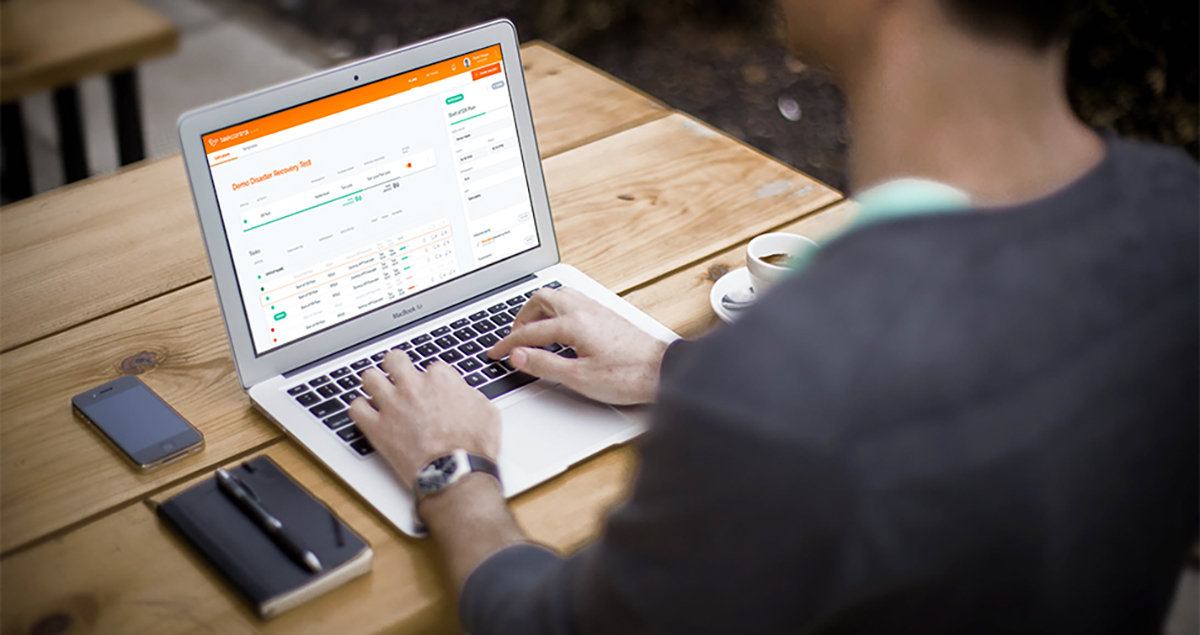 NOT A SHOT WITHOUT MOBILE, EMAIL, CHAT AND EXCEL SPREADSHEET!
In Raiffeisenbank's disaster recovery (DR) tests, they simulate a complete outage of one of the bank's two datacentres. The test is preceded by careful preparation and well-thought-out organization of dozens of employees and hundreds of strictly synchronized tasks – which is not the case.
Raiffeisenbank's original emergency plan had the form of an extensive Excel spreadsheet. It was updated during the test by an overloaded DR manager communicating by phone / SMS / chat with the rest of the team: "When will it be? What is the problem? Let it be and get on with… "
Tests that didn't end with complete success, did not have a sufficiently clear notation with which a reliable improvement could be found. The management of Raiffeisenbank therefore decided to turn to ORBIT to help them find a systemic and precise solution.
CHALLENGES FOR ORBIT
Design a solution supporting DR bank tests
Update disaster recovery plans
Succeed with the solution during the next bank's DR test in 12 weeks
THERE IS NO PERFECT SOLUTION? SO WE'LL FIGURE IT OUT
First, we at Raiffeisenbank updated all DR plan scenarios . During the work, we realized that it would be best to prepare a tailor-made tool for our client for real-time disaster recovery test management.
Therefore, we designed an online Disaster Recovery Manager application, which allows you to build a clear DR plan (in our case about 300 steps) and then according to it run the entire test . Interactively, calmly and without the need to resuscitate the DR manager at the end.
The planned sharp DR test went smoothly at Raiffeisenbank on time and beyond expectations. The usual test length was thanks to the DR Manager significantly shortened and the result left a great impression on the participants. Disaster, not simulated this time, did not take place.
Today, Raiffeisenbank can analyse and adjust the DR plan for further use based on the resulting DR test report. Moreover, the course of the test is exportable as a log, which also serves as an audit basis for the CNB.

"Everyone had a constant overview of what, where and how things were going, which was an experience for everyone and a completely different experience, practically incomparable to when everything was coordinated by one designer with a phone, a chat and an Excel."
Martin Job, IT Architect, Raiffeisenbank
RESULTS FOR RAIFFEISENBANK
Updated DR plan scenarios
Functional application for planning and managing DR tests (and other demanding projects)
Time saving approx. 6 hours within one DR test
Lower error rate of the DR testing process
Exportable logs for the CNB
THE SECOND LIFE OF THE DISASTER RECOVERY MANAGER AKA THE BIRTH OF TASKCONTROL
It turned out that Disaster Recovery Manager is not just another project planning tool, but a real project management application.
And that its appliacation possibilities are much broader than we originally intended. It didn't take long and we used it ourselves, for example, for planning data center migration.
With further development, we created the TaskControl application, which makes it easy and interactive to plan and manage any change project. No matter how challenging.
Even yours.
This is a machine translation. Please excuse any possible errors.
DO YOU IMPLEMENT LARGE-SCALE PLANS WITH UP TO HUNDREDS OF FOLLOW-UP ACTIVITIES BY MANY INDIVIDUALS? THEN IT'S BEST FOR YOU