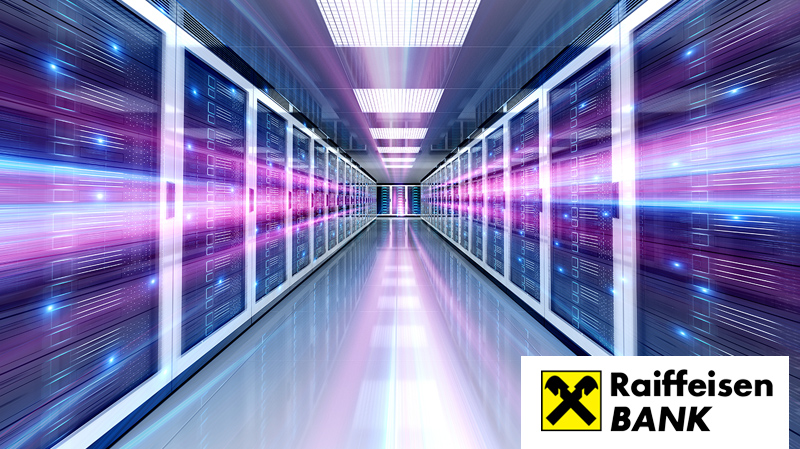 Raiffeisenbank: The concept of IT consolidation and virtualization
What method of consolidation and virtualization of IT infrastructure to choose? Detailed IT Assessment helped Raiffeisenbank decide
RAIFFEISENBANK & ORBIT


"The purpose and goal of ORBIT's independent analysis was to provide credible information for strategic decisions on how to consolidate infrastructure in data centres."
Tomáš Jabůrek, Director of IT Operations, Raiffeisenbank
QUICK FACTS
Knowledge of how to increase the efficiency of banking operations

Ability to competently decide on the option that best supports business goals and efficient functioning of the infrastructure
INITIAL STATUS
Information and communication technology is a strategic tool for a successful bank with rapidly growing revenues. Raiffeisenbank assumed that the planned centralization of the IT infrastructure would help achieve business goals, improve resource utilization, increase SLAs and reduce operating costs. To validate these assumptions, determine the correct goal and plan sub-steps of a potential project, the bank commissioned ORBIT to perform a strategic analysis .
RESULT STATUS
The IT Assessment mapped out meaningful scenarios for consolidation and virtualization of the bank's IT infrastructure, compared available technologies, and described metrics to measure their performance in operation.
It also included variant technical solution designs on VMware, Citrix and Microsoft software platforms and special setup designs on various hardware platforms with testing on Hewlett-Packard, IBM, Cisco servers and on EMC and IBM disk arrays. Each solution presented included an ROI and TCO calculation with a five-year view. The study concluded with a proposal for sustainable development of the virtual environment taking into account the increase in the number of virtual servers of the bank.
The outputs of the strategic analysis provided Raiffeisenbank with a comprehensive overview of all possible solutions for the consolidation and virtualization of IT infrastructure. The bank was thus able to competently choose the optimal option with regard to its own priorities (planned investment and operating costs, technology performance, etc.).
This is a machine translation. Please excuse any possible errors.
WHAT RECOMMENDATIONS WOULD YOU TAKE FROM IT ASSESSMENT FOR YOUR COMPANY?
TOGETHER WE CAN FIND OUT.