Moneta: How much it saved by optimizing resources in the cloud
You can't do without a cutting-edge reporting tool in the cloud. We met Moneta's high demands for resource optimization with Densify
MONETA MONEY BANK & ORBIT

AFTER 3 MONTHS:
MONETA Money Bank is one of the first large corporations to operate its applications and environment in the cloud. How did the search for a tool that would provide the bank with quality data for optimization and efficient management of resources in the cloud go and how did it turn out ?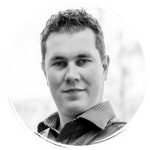 "I was pleasantly surprised by ORBIT's personal approach; it defended our interests and requirements very strongly with the supplier (Densify)."
Radim Jablonka, Cloud services delivery manager, MONETA Money Bank
YOU CAN'T DO WITHOUT RESOURCE OPTIMIZATION IN THE CLOUD
The cloud is not for everyone. We wrote about how to know whether it is worth it for your company here. In Moneta's case, the benefits prevailed (despite the jungle of laws and other standards) and the company began to take a different approach to IT architecture, processes and cost management.
Optimizing resources in the cloud has become a key issue in Moneta. Unfortunately, the proprietary tools offered by cloud service providers at the turn of 2019/2020 could not be fully used in Moneta. For example, they did not allow detailed budgeting of actual monthly costs between individual applications and teams. At the same time, they contained insufficient support for deciding on the right configurations or subscription services.

"We approached ORBIT because we have been cooperating with them for a long time and our experience is very good. In addition, it was able to provide us with support beyond the services offered by the product supplier itself – all in our native language."
MONETA Money Bank
In compliance with its cloud strategy, the bank embarked on a project which primary objective was to achieve better resource utilization in the cloud environment (specifically EC2, RDS, but also the Auto scaling group setup) and to get a perfect overview of all costs in a multi-cloud environment. Radim Jablonka adds: "I recommend not to underestimate the control over what happens in the cloud, as it is a diametrically different environment from what we are used to in our own or even hosted datacentres."
A secondary goal was automation to speed up the EC2 or RDS resizing process. The expected benefit of the solution was obvious: savings in operating costs and greater efficiency.
ONLY DENSIFY IS NOT ENOUGH
The customer was very demanding in his expectations. He had a clear idea of what information he needed and in what form he wanted to receive it. Moneta's specific requirement was to use existing infrastructure monitoring as a source of metrics (and not only work with data from the cloud).
The basis of the applied solution was to be Densify's products and services. They will provide the customer with the required reports and, after implementation of the optimization recommendations, also significant savings in OpEx costs. The investment in Densify will thus return to Moneta many times over.
It was challenging to create all the necessary reports and provide access to all users and a combination of preconfigured and customized reports and dashboards were used.
According to the customer's requirements, we developed a custom tool to process daily batches of additional workload metrics from information stored by tools outside the cloud to optimize operations. After uploading it to the Densify instance, we were thereby provided with additional data refining individual optimization recommendations by additional percentages, translating ultimately into units of thousands of dollars per month.
How does Densify work? Watch a brief webinar with examples.
REPORTS ARE ROLLING OUT, RESOURCE OPTIMIZATION CAN BEGIN
We delivered the Densify implementation, reports and optimization recommendations to the customer within three months, as originally agreed. The additional metrics and their import required intensive communication with the service provider and a number of adjustments to the software setup. They were therefore prepared with a delay of several weeks, but this did not compromise the value of the whole solution:
We were able to expand our portfolio with new instance variants that were previously unknown.

We have optimized a total of 19 EC2 and 18 RDS, with no impact on operation.

We identified three instances which performance was deficient.

Bottom line: we expect that optimizing resources in the cloud will bring operational savings of around 20 % for Moneta.
A final fun fact: thanks to an attentive cloud analyst from MONETA Money Bank, we discovered a built-in modification of certain data in Densify that was slightly distorting the output load information and that none of the thousands of other users had noticed until now.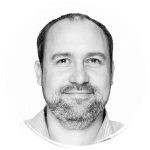 "The client's satisfaction exceeded our expectations. He appreciated the accuracy of the recommended optimizations, the quality of the reports and the money saved."
Kamil Kovář, Business Consultant, ORBIT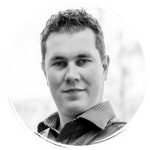 "With the resulting solution, we are able to easily and quickly identify resources that need attention and should be optimized. We also know their operating costs, so we can tell immediately what the percentage savings or additional costs will be. The ability to generate reports in different formats is a nice benefit."
Radim Jablonka, Cloud services delivery manager, MONETA Money Bank
WE LEARN (EVEN BY MAKING MISTAKES)
With each new project we learn and this one could not be an exception. It helped us understand the client's mental setup in a cloud environment and made us aware of the pros and cons of the Densify tool and service. We learned that next time we need to put more emphasis on proper tagging and filtering of systems or on savings in reserved instances.
A poorly communicated file folder for storing reports was again responsible for an unpleasant experience when some laboriously filed reports were stored in an unbacked up part of the data and simply disappeared during the upgrade to a new version. It was necessary to restore some of the reports and recreate others manually. Nothing we would ever want to repeat.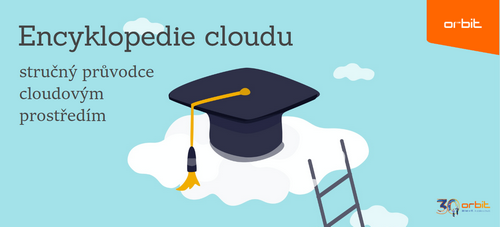 "CLOUD JOURNEY" NOT ENDING
Every change requires time to adapt and this is going well at Moneta. Despite the initial hesitation, today (three months after the end of the project) more than half of the users use and navigate Densify. The goal is to have the tool being used effectively and independently by staff who are responsible for running the actual resources in the cloud.
"The tool is becoming more user-friendly with each new version. The new default dashboard, where you can easily and quickly get all the information you need, is what I like the most," adds Radim Jablonka, who expects MONETA Money Bank to gradually implement Densify over the company's entire multi-cloud solution.
There is a good reason for this, namely: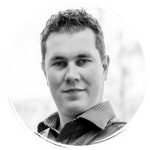 "It always depends on the specific situation and business case, but you can't do without a tool like Densify in a multi-cloud environment."
Radim Jablonka, Cloud services delivery manager, MONETA Money Bank
This is a machine translation. Please excuse any possible errors.
DO YOU FEEL THE SAME?
CONTACT US AND TOGETHER WE'LL FIND OUT WHAT SAVINGS OPTIMIZING CLOUD RESOURCES WILL BRING YOU.