Generali: How to involve thousands of users in a project
Gondolier communication strategy
improved the perception of the impacts of the ongoing project
GENERALI & ORBIT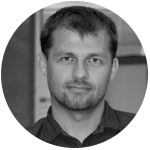 "Thanks to systematic communication, the perception of the impact of the ongoing project has improved and at the same time it opened the way for a better image of the entire IT."
Lukáš Molcar, Customer Relationship Management, Česká pojišťovna
Quick facts
Communication management, delivery of communication tools
Active involvement of 8,000 users
INITIAL STATUS
Generali Group (now Generali Česká pojišťovna) radically transformed its IT infrastructure in 2015–2016, which included relocation the data centers of all parts of the holding to Italy. The company's management, together with ORBIT, which participated in the project, identified the need to communicate this change with IT users, for whom the project did not generate direct added value. The aim was to design and implement a suitable strategy that would lead to a better acceptance of the whole project .
RESULT STATUS
The main pillar of communication strategy developed for Gondolier was a set of tools supporting the partnership approach of IT to its users – specifically the website, competition and contact point. Data center migration implementers played the role of guides – gondoliers – in this strategy.
By using the internal company intranet and the new attractive website as a central communication hub, users were able to be actively involved in the project. The gondolier conveyed useful information such as migration schedules, the status of individual applications or answers to frequently asked questions to the employees in a non-violent and playful way. Users felt interested in their needs, actively interacted, had immediate feedback on their questions and engaged in the contest.
A parallel goal of the project was to determine to what extent the chosen approach of communicating IT change projects works and what added value it brings. It proved that ORBIT succeeded in making Generali employees feel part of the team and embrace the data centre relocation project.
This is a machine translation. Please excuse any possible errors.